As we reach the end of another year and wintry grey skies are closing in on Paris, The Westin Paris-Vendôme is about to unveil its "Jardin d'Hiver", a new pop-up restaurant located within the hotel.
With rattan furniture and cushions in pastel shades, suspended light fittings and hanging baskets, the familiar lemon and orange trees that populate conservatories in winter months… the hotel's iconic terrace has been transformed into a leafy sanctuary, bathed in light, at the heart of the French capital.
The delicate, flavoursome creations served up by chef David Réal and pastry chef Florence Lesage provide the perfect complement to this vibrant hideaway, the ideal place to recharge your batteries during the colder months…
Open every day for lunch* and dinner:
10.00am - 3.00pm and 6.00pm - 10.30pm
*excluding Sunday lunchtime
Our two amazing chefs have imagined special creations at the occasion of the enf of year celebrations. You will find everything you need to know about those surprises on our page dedicated to them.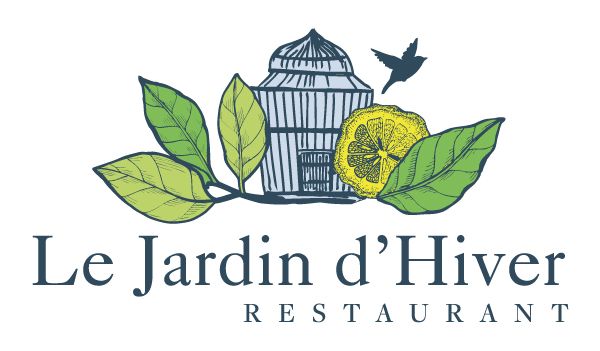 #JardindHiverbyWestin
Discover our Jardin d'Hiver menus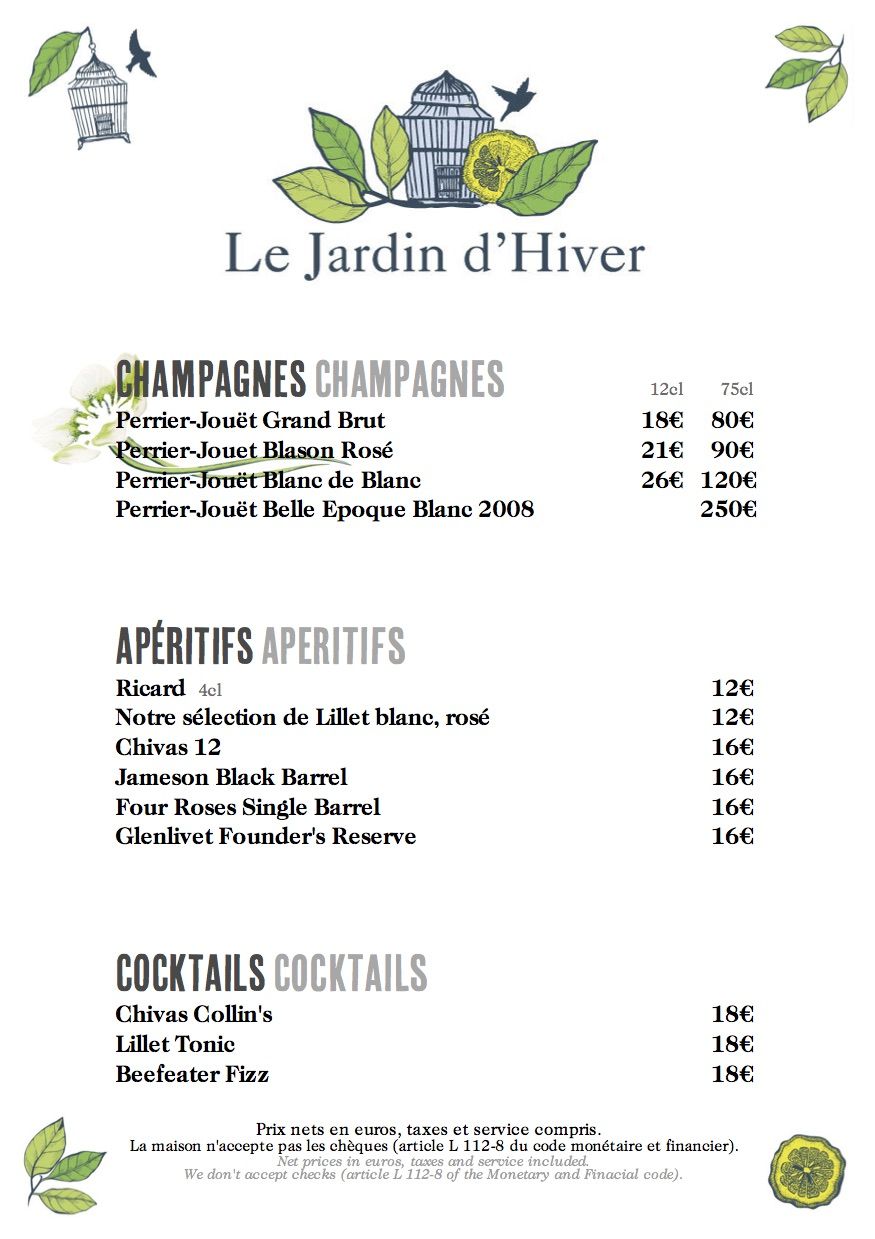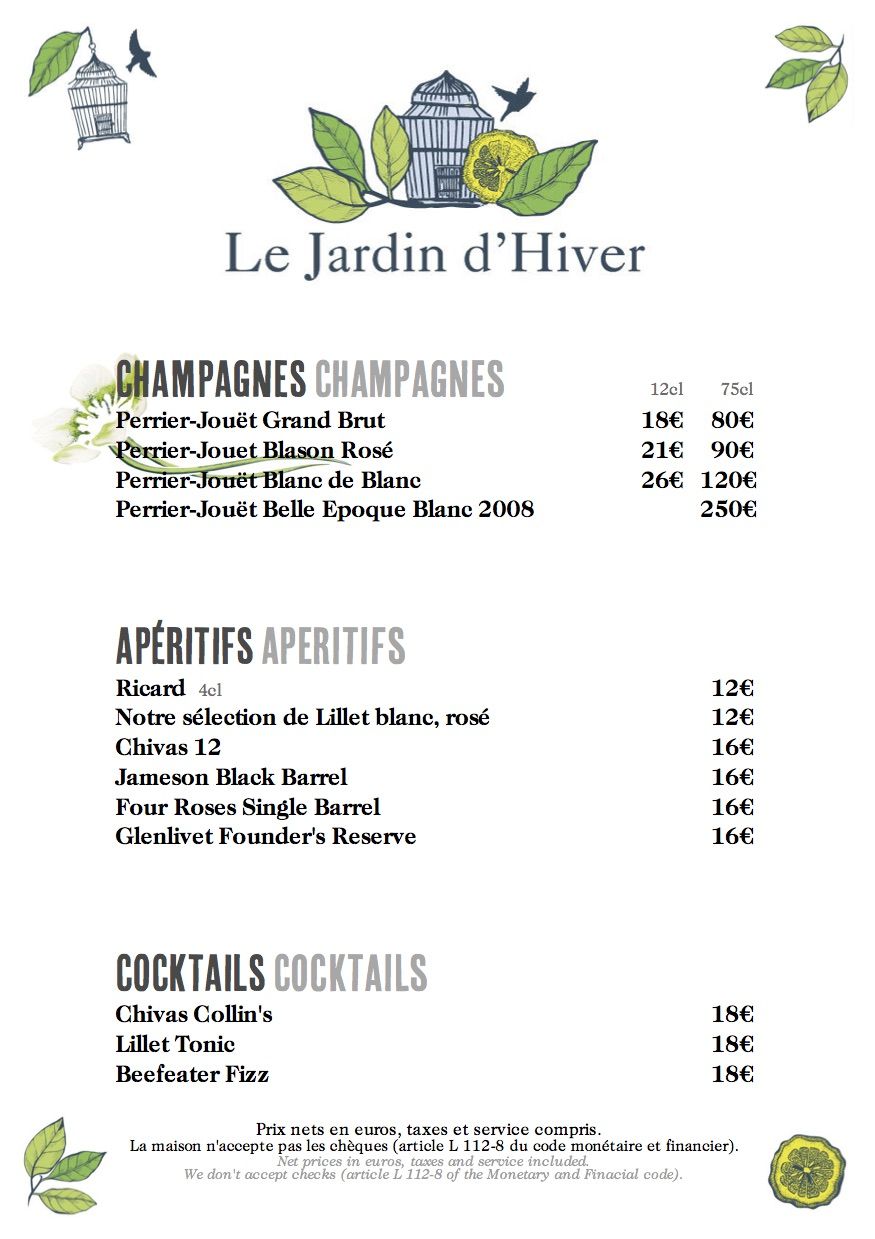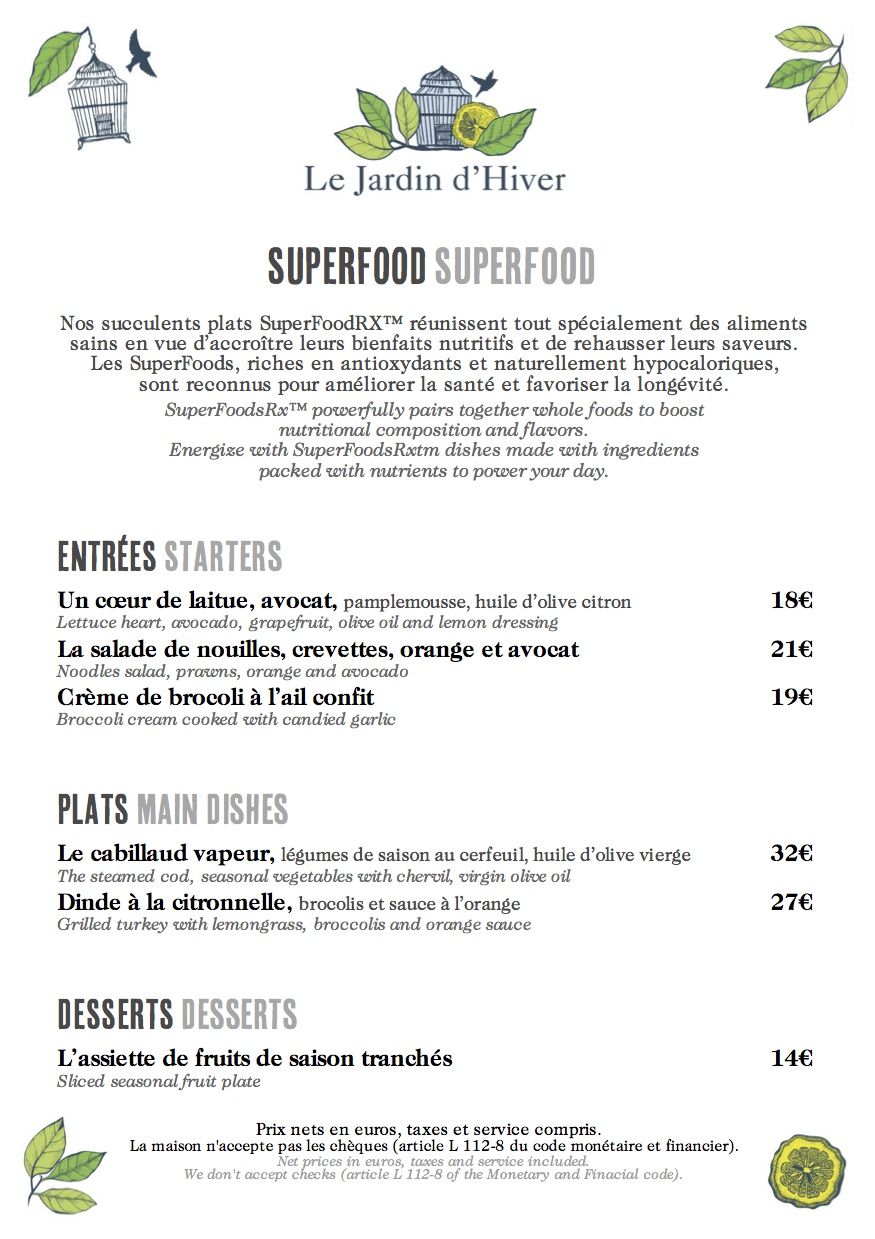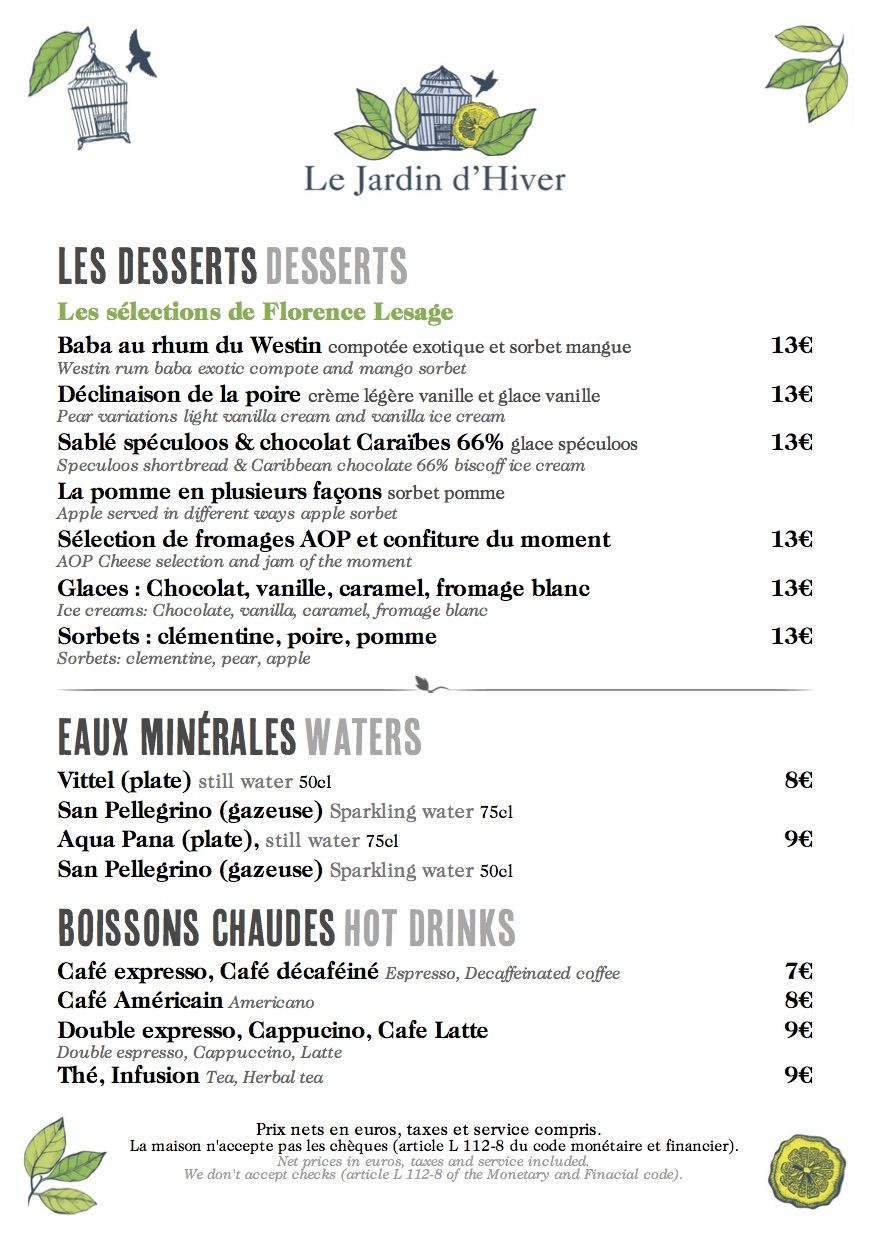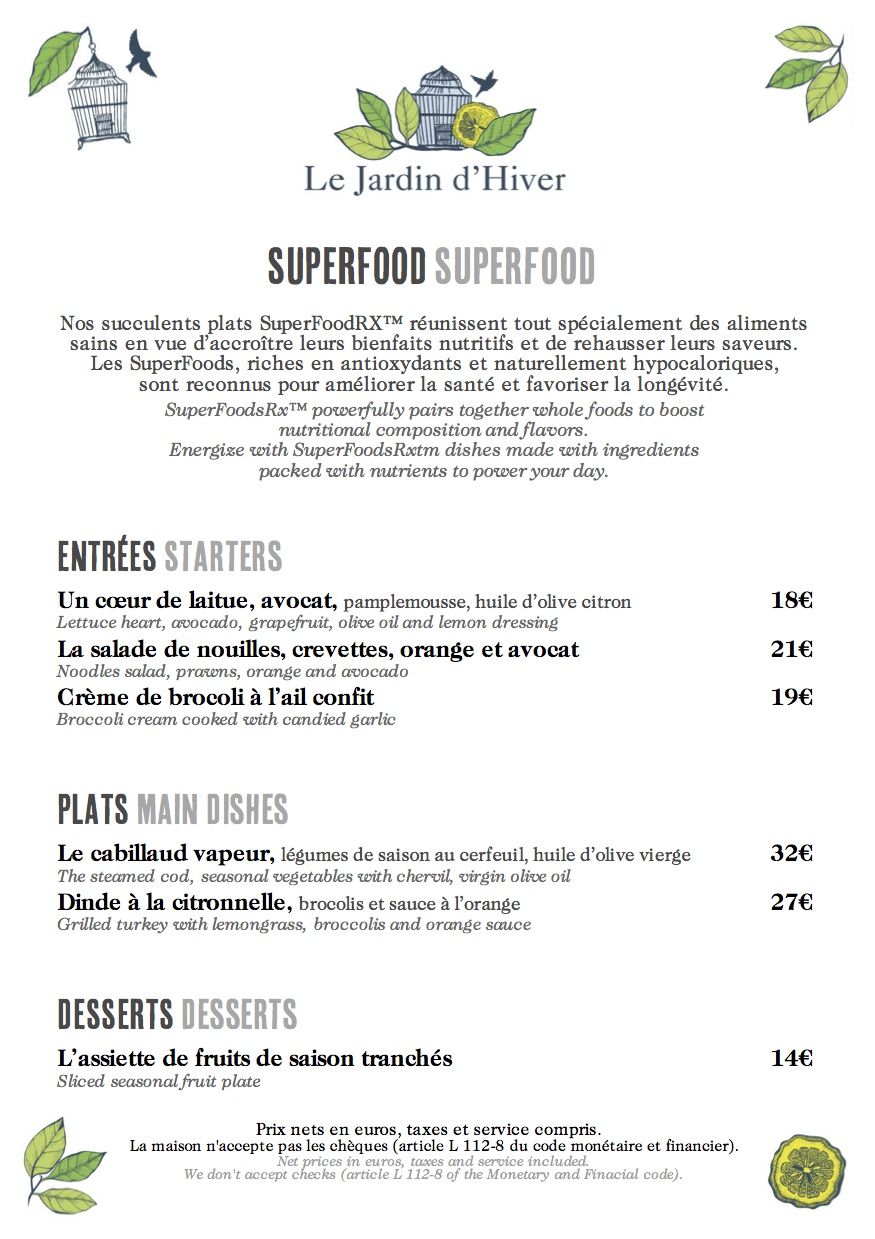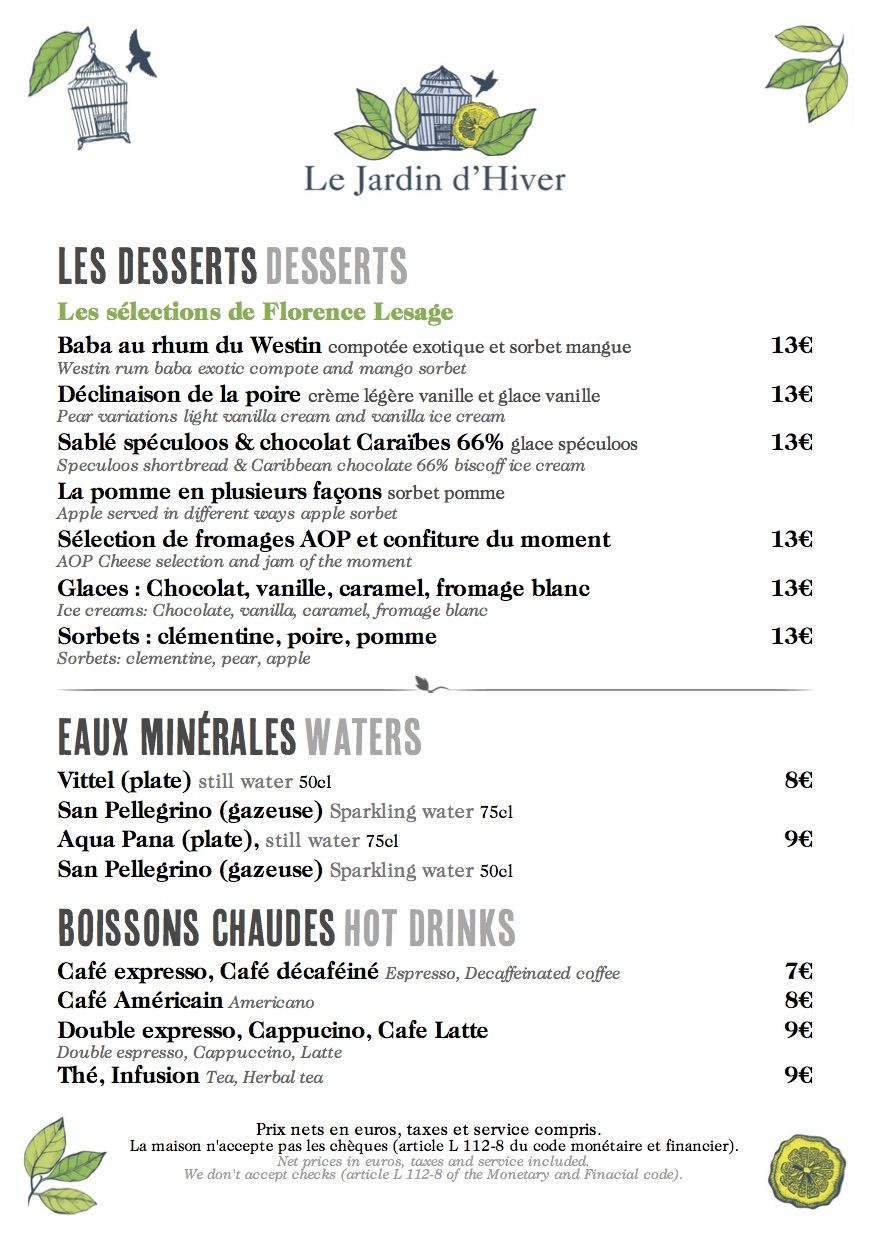 No French menu could be complete without its wine list.
To discover which surprises has prepared you our chef concerning the drinks, consult our Wine Menu.
Jardin d'Hiver, the cocooning pop-up restaurant