Welcome to the Summer Terrace
A true escape to the Mediterranean bay
A refreshing break
The Westin Paris - Vendôme hotel introduces its new Summer Terrace with Mediterranean trends.
Olive trees, bougainvillea, pergolas in white wood and shade veil may be the best way to decompress and have a haven of peace in parisian rustle...
It's a subtle balance between elegant and relaxed, a sunny world where the only things to do are lounge about, sip champagne, cool off and enjoy the fine weather!
Come and discover a cuisine influenced by South Spain to libanese seaboard, the menu is thought around traditionnal herbs and sun-bathed ingredients which will make you travel on the Mediterranean Riviera !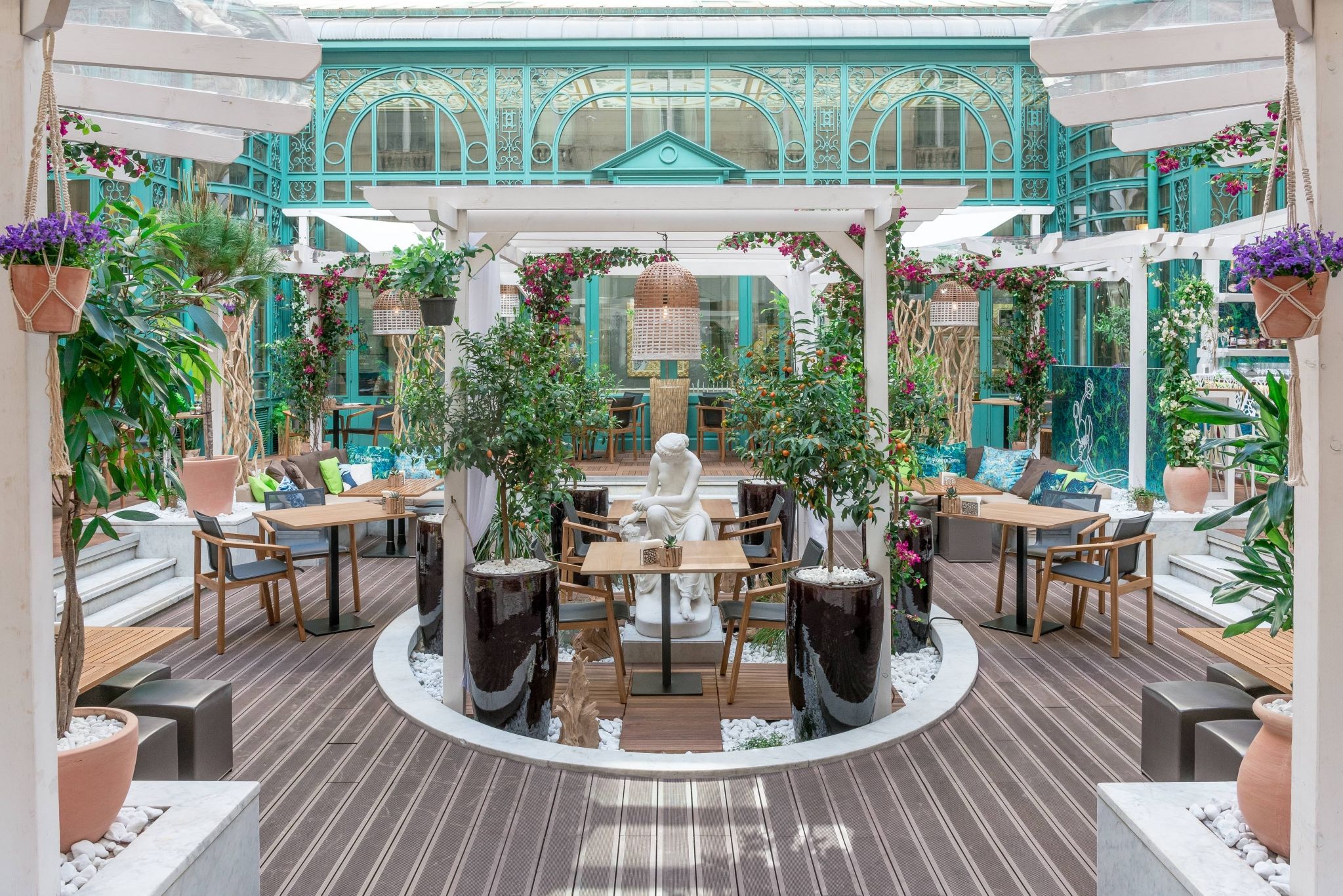 #TheWestinParisTerrasse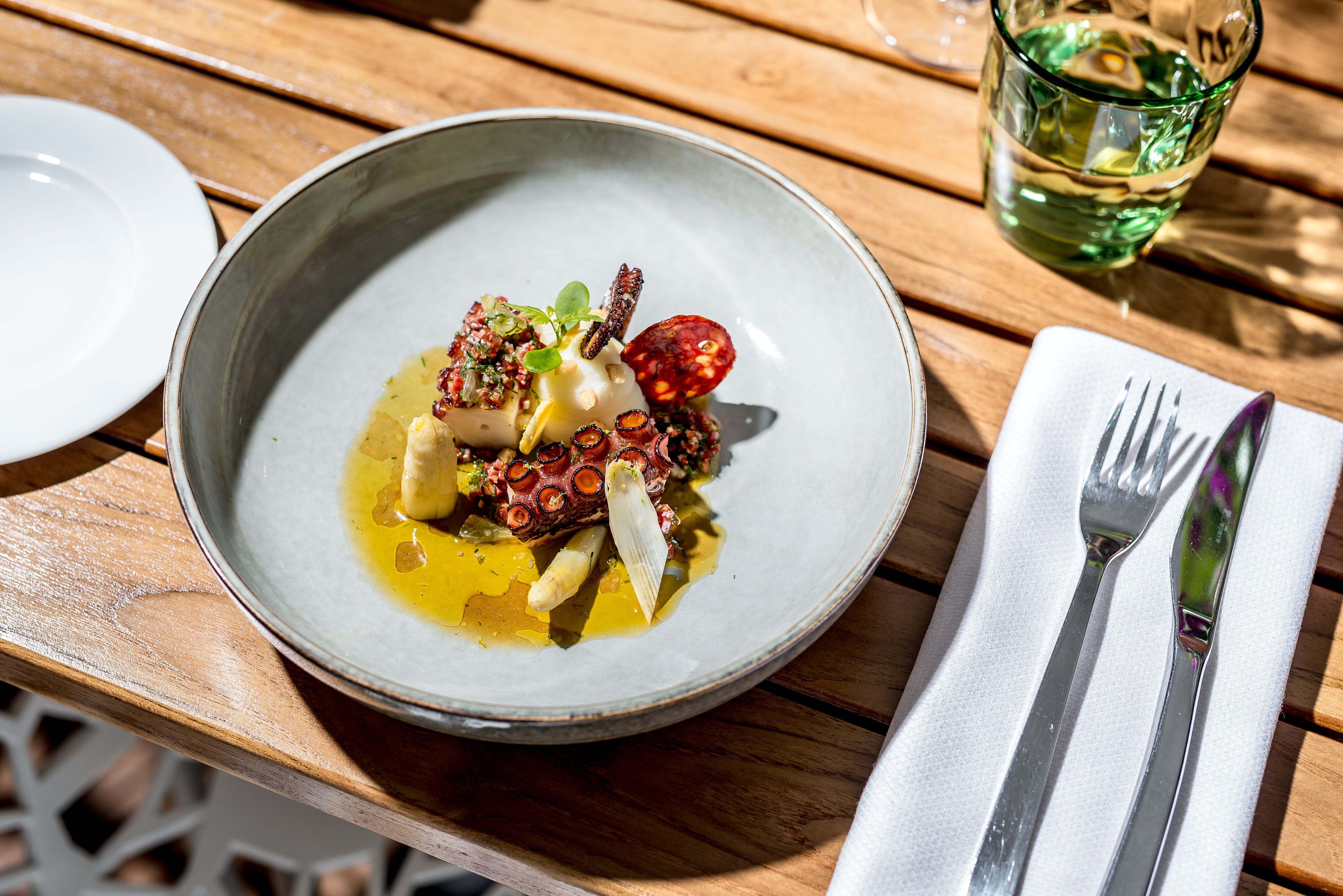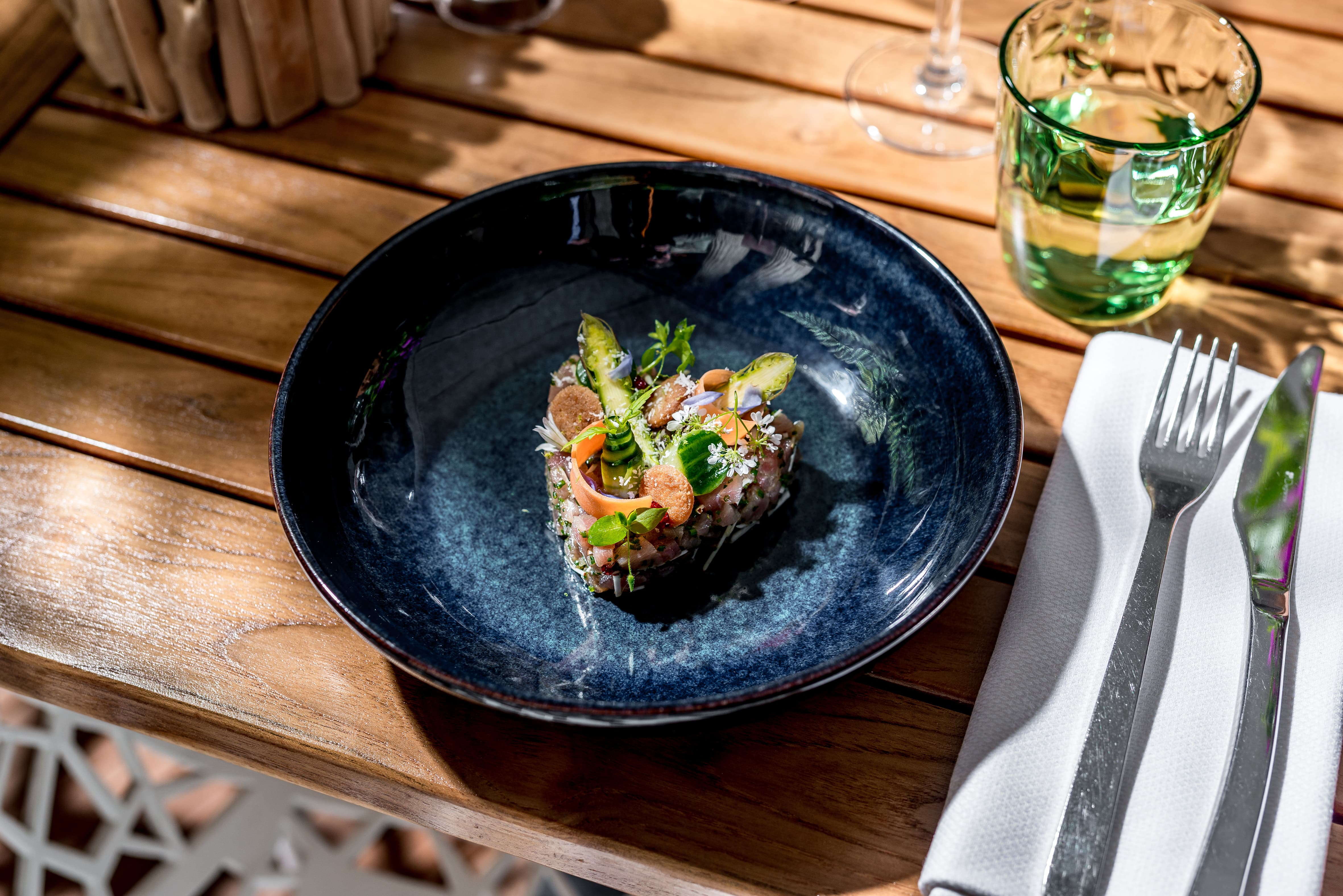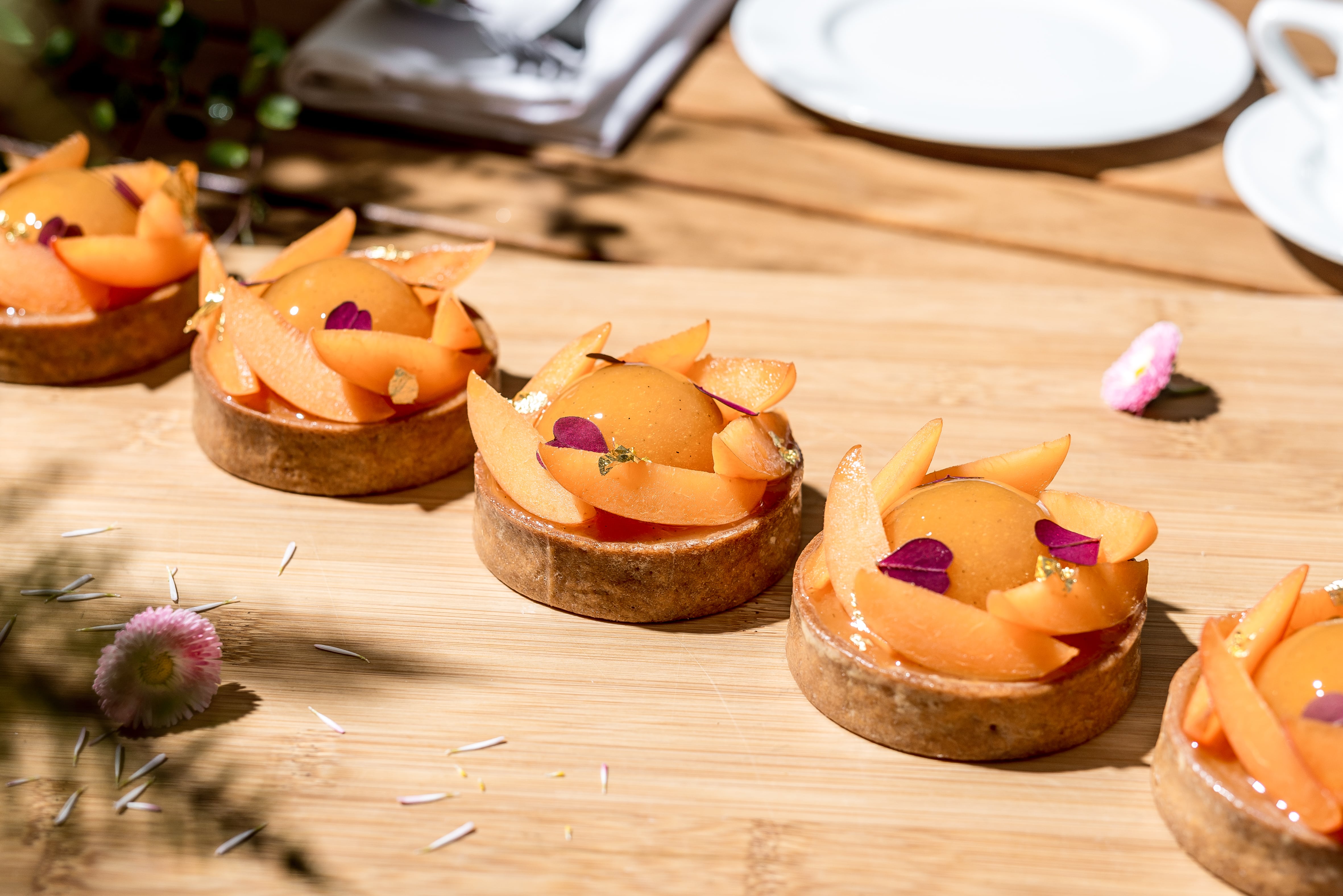 Mediterranean heat and sun in your plates !
To mark the occasion, Executive Chef David Réal invites you on an outstanding culinary journey. Taking the Olive Tree Road, he combines the sunny, emblematic flavours of the French Riviera, southern Europe (Italy, Greece) and the Middle East (Syria, Lebanon). His fresh, earthy, seasonal cuisine features ingredients that have made the gastronomy of those regions successful: olive oil, spices, fish, pulses and fresh cheese.
Every day the Chef also presents you his suggestions of meat and fish.
Open until the end of September, every day from 9am to 12:30 am, the Summer Terrace offers a gourmet menu for lunch (served from noon to 3pm except Sunday noon) and for diner (from 6pm to 10:30pm).
Lunch Menu
"Today for lunch"
From Monday to Friday
Fish or Meat suggestion + Dessert of the day
32€
--------------------------------------------------------------
Sommelier's glass of wine (12cl) + Fish or Meat suggestion + Dessert of the Day + Coffee
44€
Riviera Instant
Everyday
Glass of Perrier-Jouët Grand Brut (12cl)
+ Starter
+ Main course
+ Dessert
69€
Flavored, fizzy or signature: drinks also bath in the sun !
Cocktails and refreshments of the Summer Terrace
The Summer Terrace offers you cocktails. Refreshing, those drinks are served without interruption from 9am to 12:30 am.
The cocktail selection will transport you through emblematic european cities of the Mediterranean bay...
For cocktails with alcohol, the Palma de Mallorca, the Sevilla or the Calvi will help you revigorate or calm you down depending on your mood.
For a Champagne break you can choose the Saint-Tropez or the Monte Carlo which perfectly mix up Perrier-Jouët champagne elegance with a slight touch of surprise which is, by all means, the sign of a great cocktail !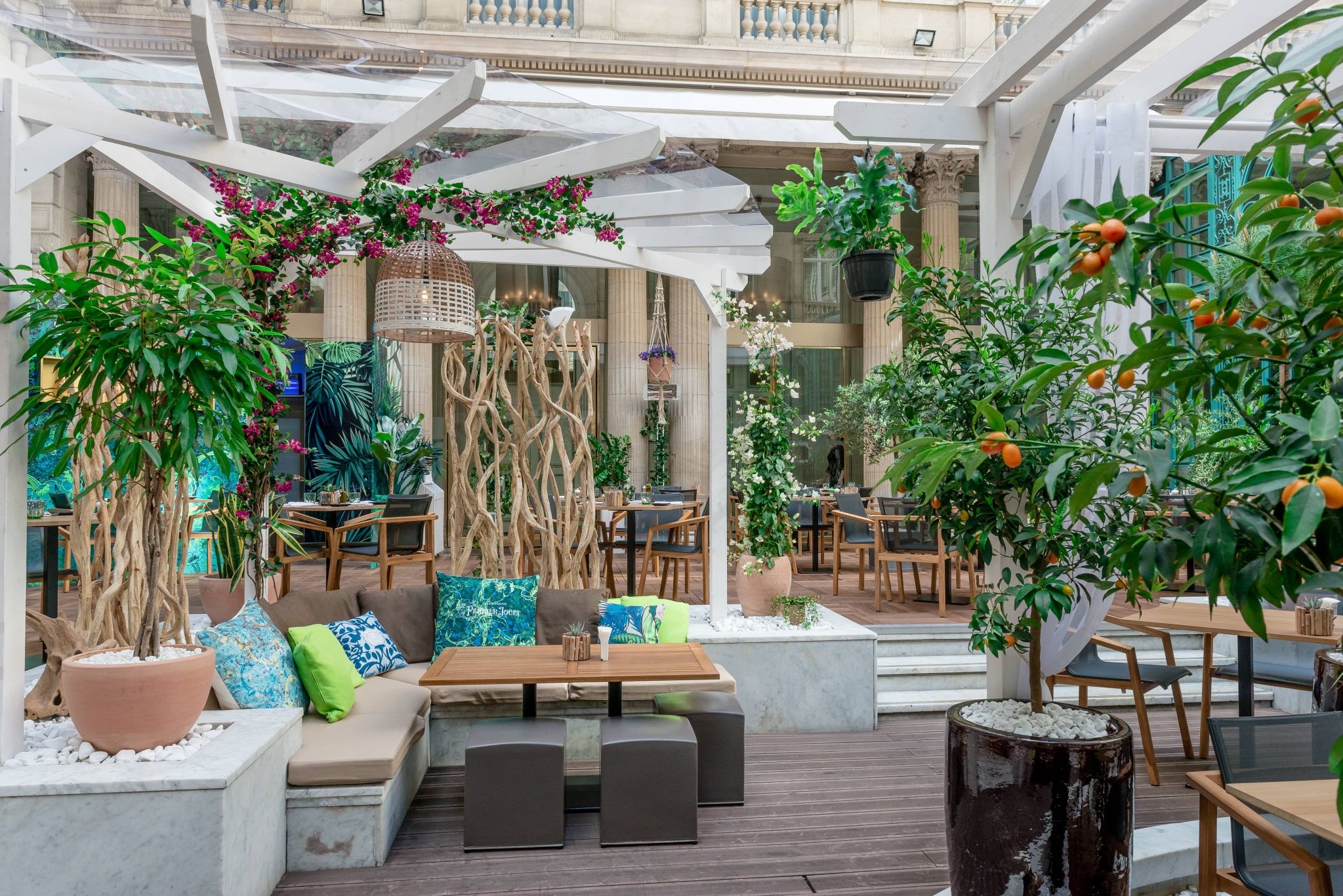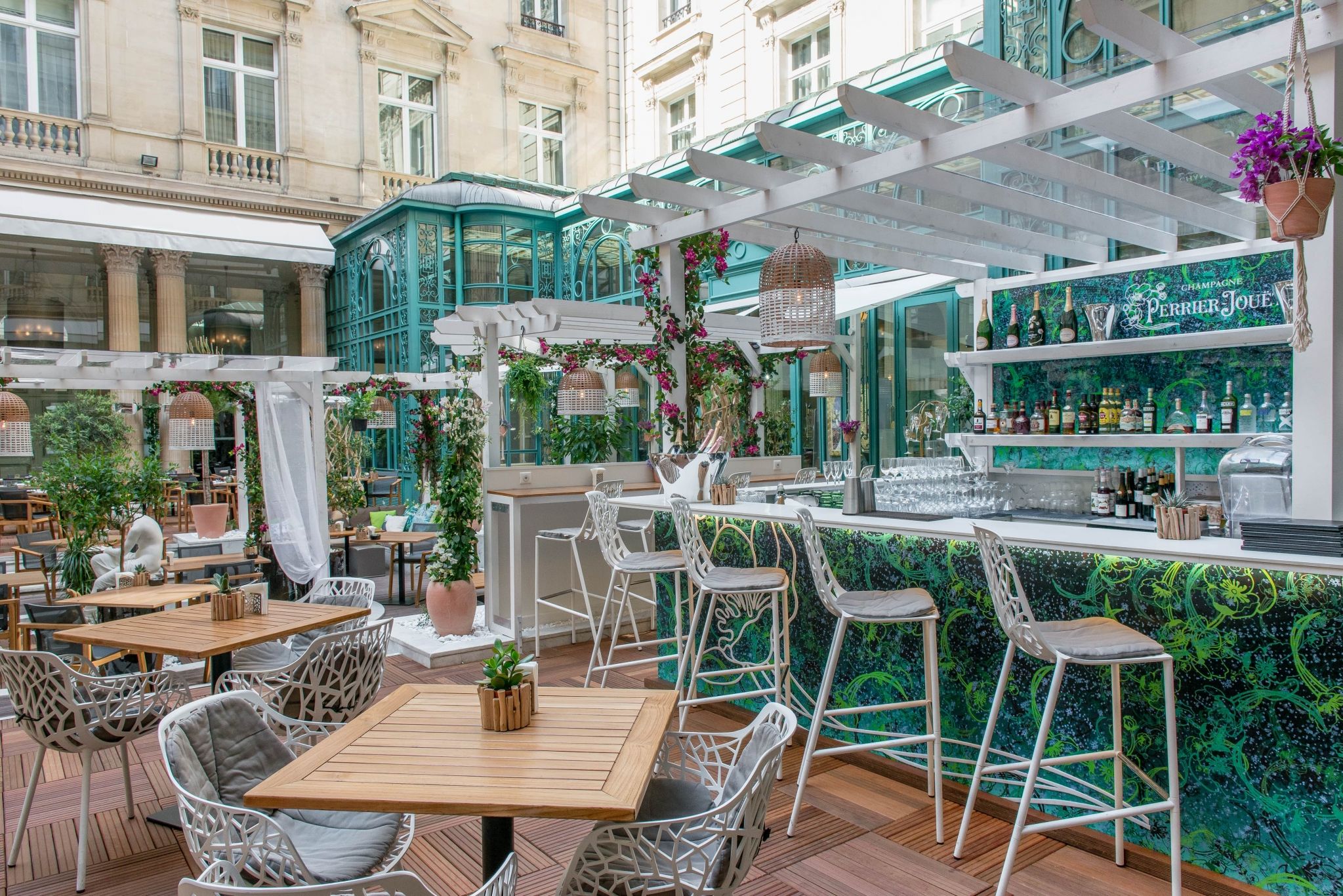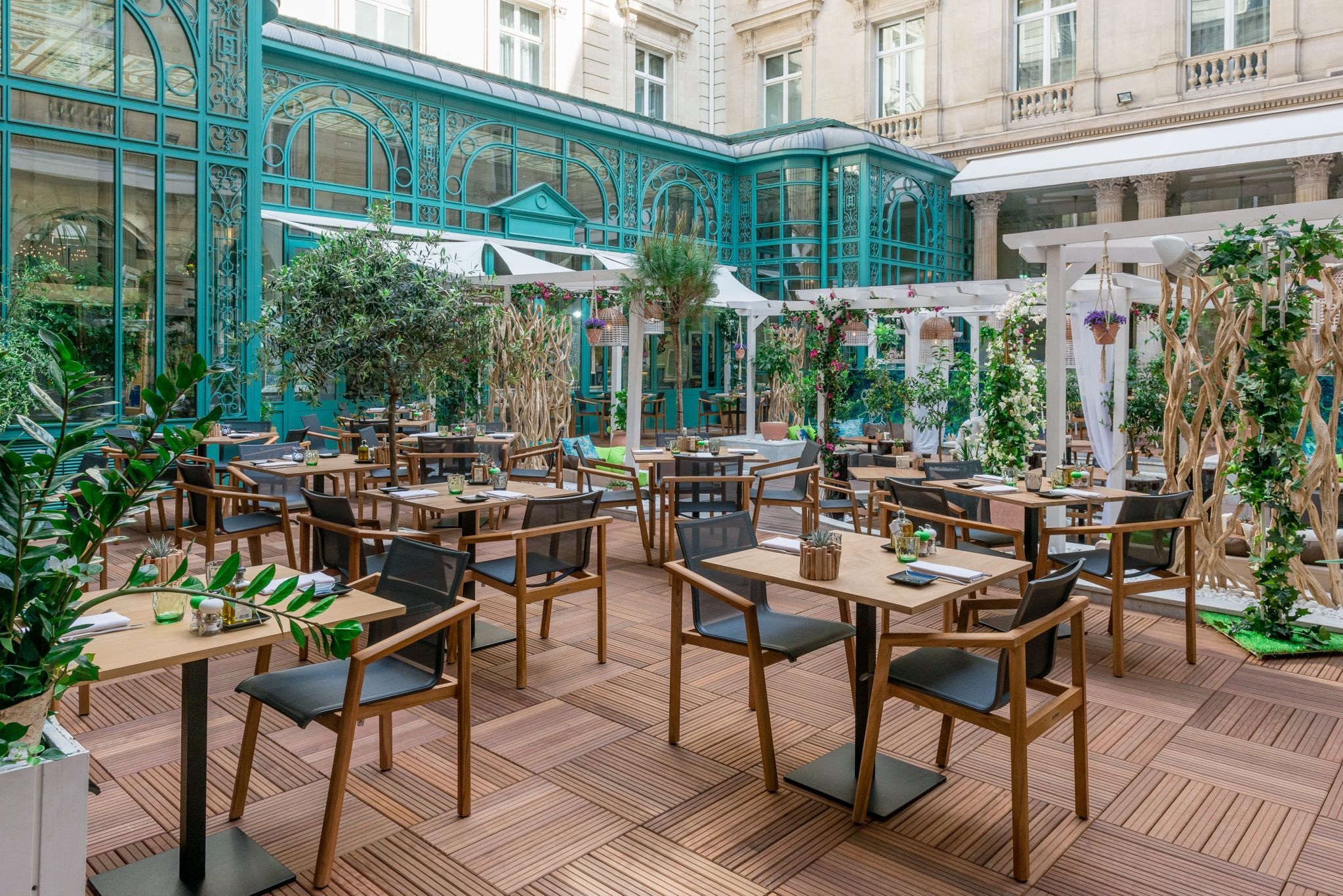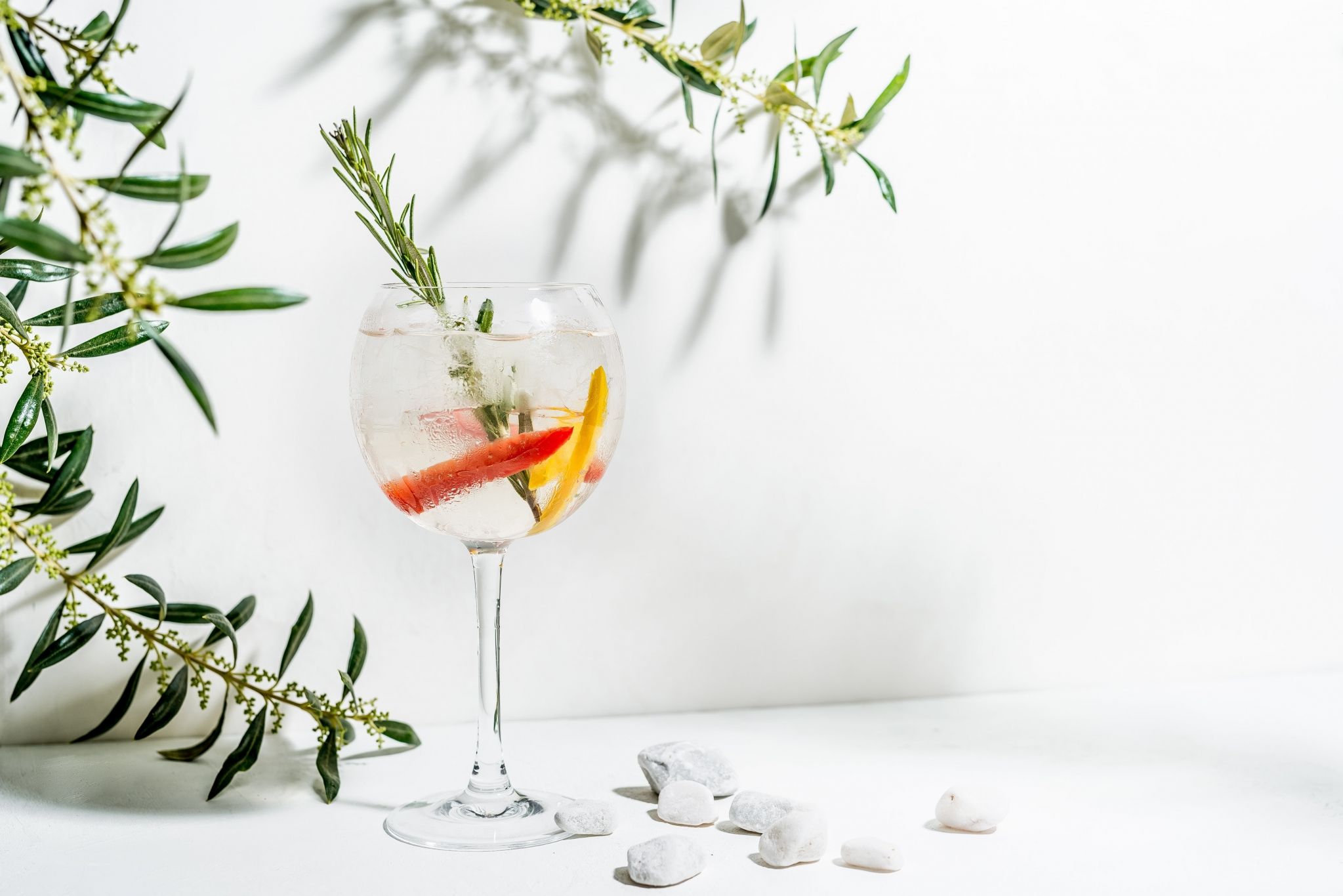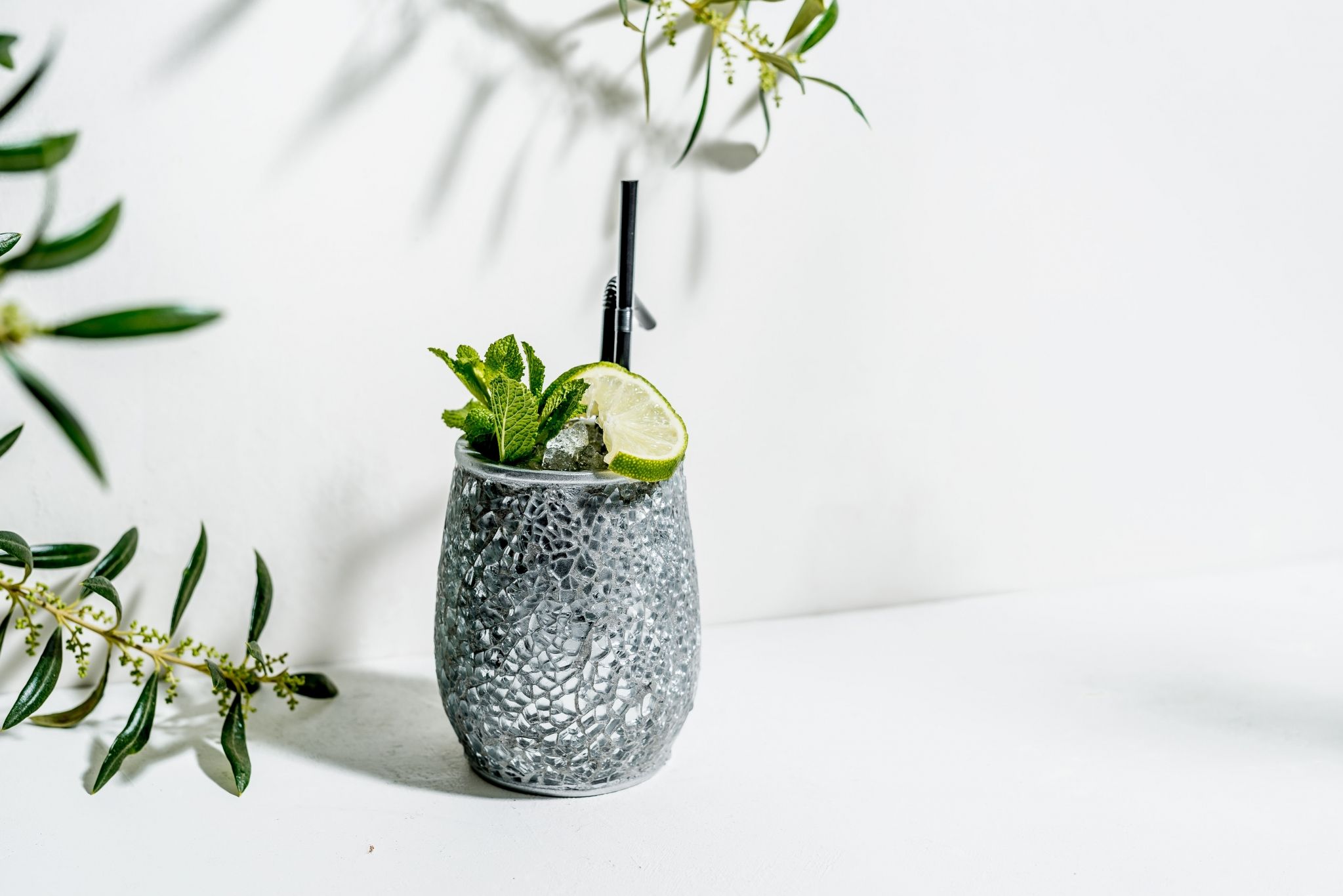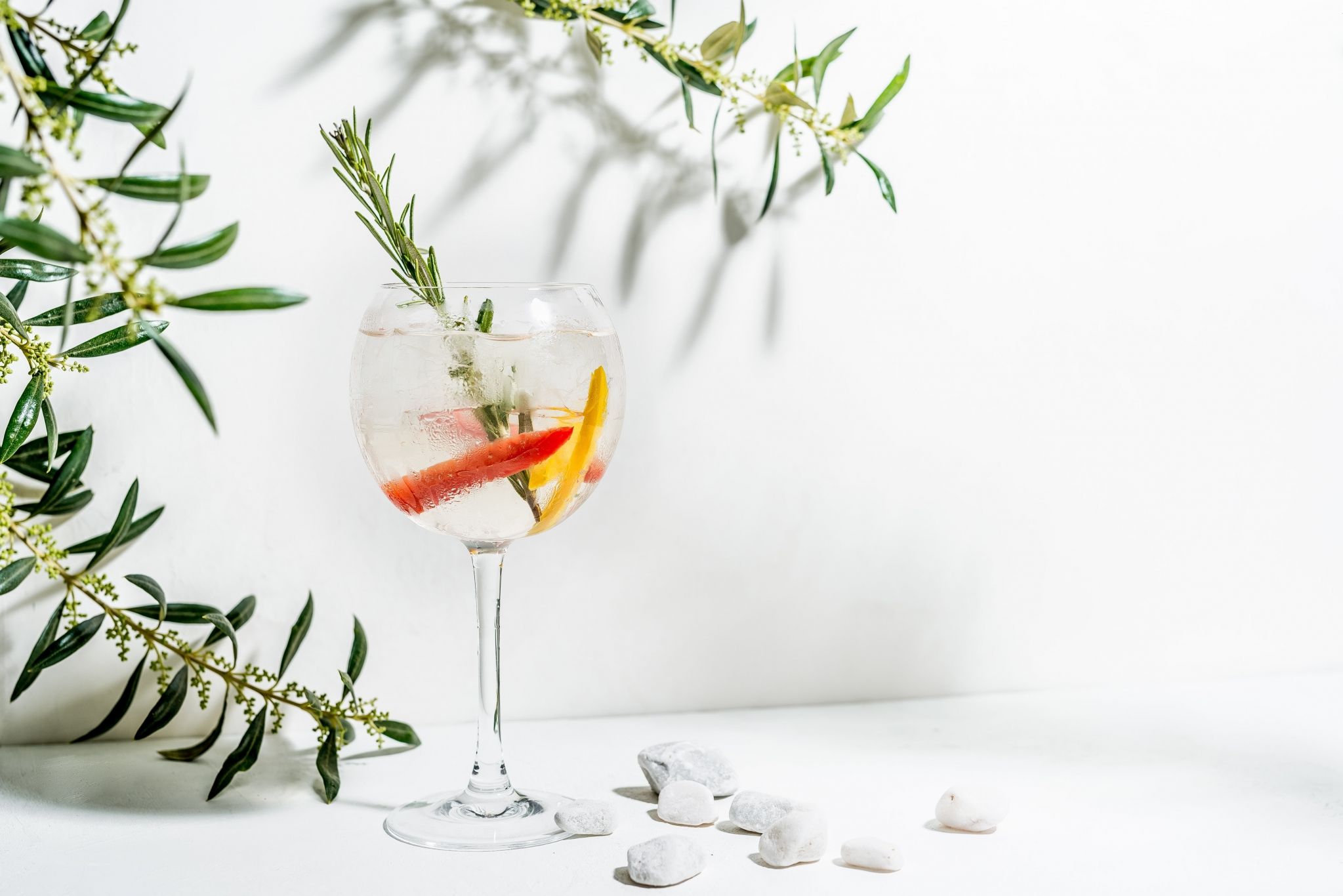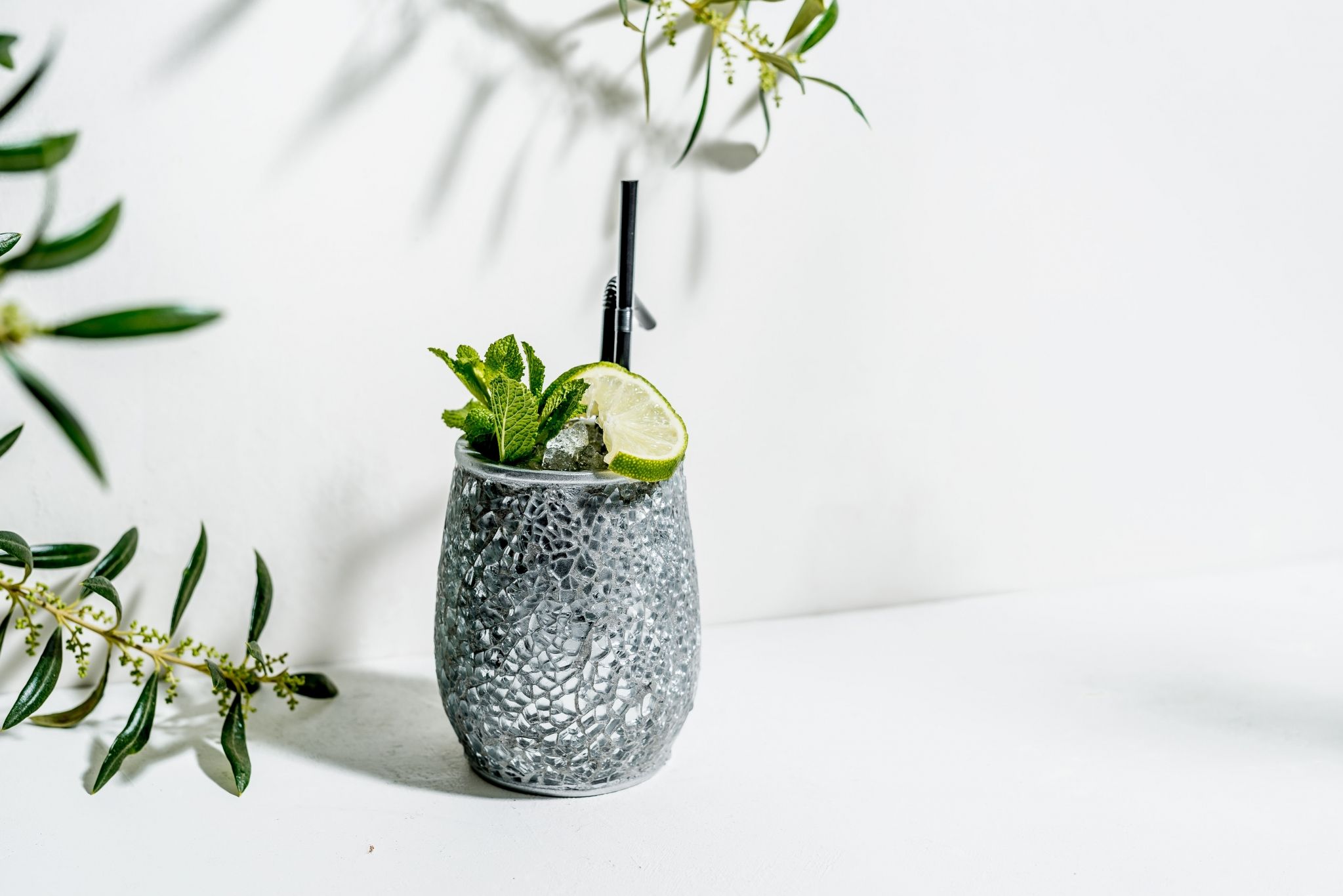 Prices
Perrier-Jouët brand has been chosen for the Champagne partnership in order to present you in exclusivity its prestigious products.
Alcohol-free cocktails starting from 14€
* * *
Cocktails with alcohol starting from 15€
* * *
Champagne cocktails starting from 20€
* * *
Classic hot and fresh drinks are also available on order
Reservations
Reserve by phone at +33 (0) 1 44 77 10 40
Or online (maximum 10 people)
Enjoy a 20% discount on meals as a SPG member.
Group reservations and privatizations
For your group reservations (from 8 members) and for your professional or private events (lunch, diner, cocktails), privatizations are available.
Book via email or at +33 (0) 1 44 77 10 40
Weather in Westin Paris - Vendôme
Powered By
19 Thursday
Cloudy with sunny breaks
21 Saturday
Isolated showers
22 Sunday
Sunny with cloudy periods