KRISSY + JOSH'S WEDDING
"We choose the Westin because planning a wedding from thousands of miles away can be a bit of a challenge if you don't choose the right vendors, but the Westin Vendome made this a breeze! Christianne the event manager, always responded so quickly to our emails and included a lot of pictures so we could really visualize the space. The Westin, along with French Grey Events went above and beyond to make not just our day, but our weekend magical. We held a rehearsal brunch there in the Winter Garden room the day before the wedding and the place was just as beautiful as described and the food and level of service were 5 stars. The wedding itself was in the afternoon on the fourth of July and the team at the Westin transformed the gorgeous courtyard into a Parisian chic ceremony with cocktails for the guests, and a well curated seating section. Right before I walked down the flower filled isle I saw Christianne hiding in the back of the courtyard with the biggest smile on her face, it made my heart melt knowing someone I had only an email relationship with for the past few months cared so much about the biggest day of our lives.
We also stayed in one of the suites at the Westin the day before our wedding and at 4am my now husband (in typical manly fashion) decided his suit needed to be pressed for the next morning. Within moments the staff had the suit picked up, pressed to perfection and returned in the early morning.
If you are planning a destination wedding in Paris (or even if you are local to the city), I highly recommend the Westin Vendome for it's charm, location and world class service. "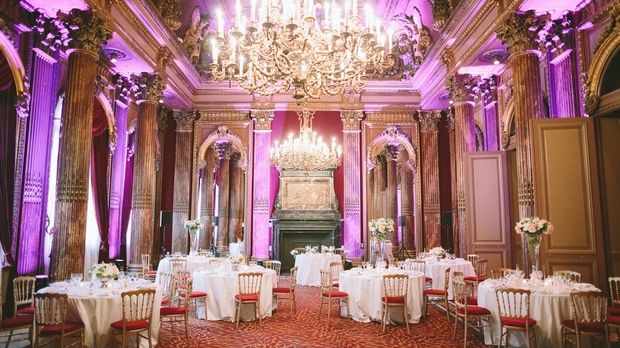 Photo courtesy of ©French Grey Photography